07/09/2017
The Digital Commerce Changes Bed Bath & Beyond is Making
Bed Bath & Beyond reported disappointing Q1 2017 results. Comparable sales in the quarter decreased by approximately 2% and net sales for the first quarter were $2.7 billion, an increase of approximately 0.1% from the prior year quarter.
The retailer's customer facing digital channels continued to have strong growth in excess of 20%, while comp sales from stores declined in the mid-single-digit percentage range for the quarter.  
Capital expenditures for the first three months of 2017 were $81 million, with more than 40% related to technology projects including investments in digital capabilities and the development of new systems and equipment in Bed Bath & Beyond stores.
"It is an exciting and rapidly evolving period in retail driven by the swift adoption of ever improving technology," commented CEO Steven Temares.
The remaining CapEx went to store investment and the new Las Vegas distribution facility and new customer contact center in Florida planned to open in late fall.
Digital Transformation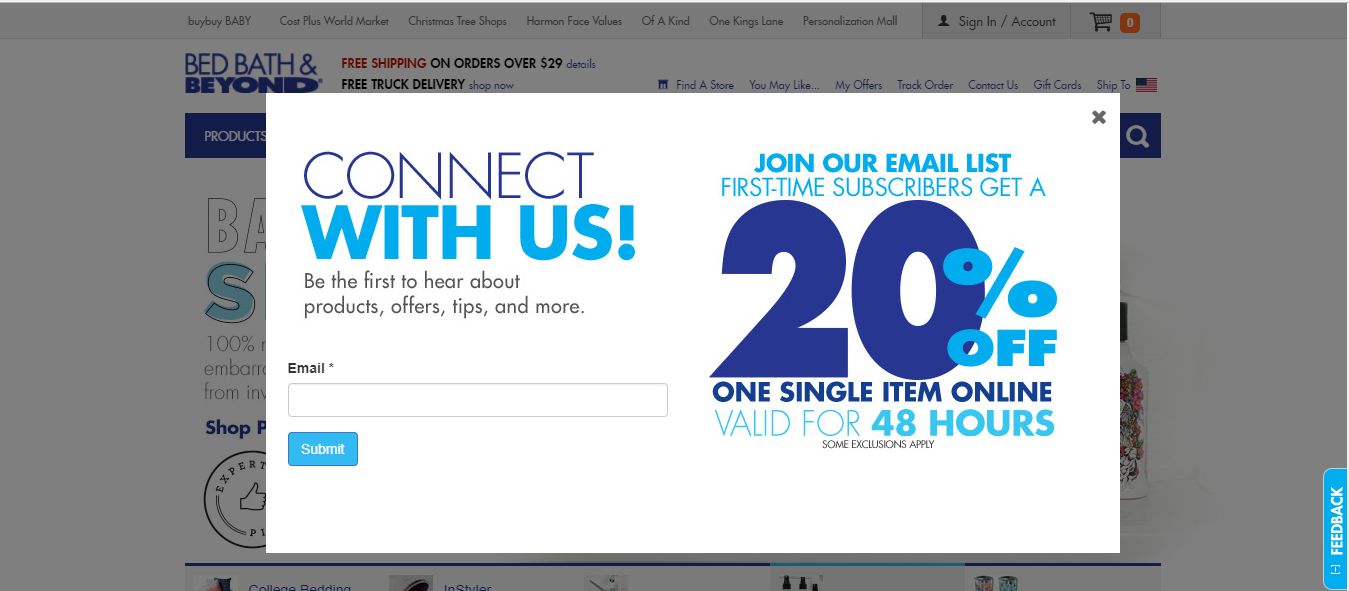 Despite Bed Bath & Beyond's sales miss, the retailer's web and mobile digital channels continue to grow at a "very healthy pace," according to Temares. Some improvements its made to its digital channels already include adding to the online product assortment, improving content to be more inspirational, making enhancements to search and navigation, and creating a more frictionless checkout experience.
"Specific examples include the piloting of enhanced type-ahead search capabilities, which improve the overall online experience by making it much easier and faster, through use of images, to find items on the Bed Bath & Beyond website," said Temares.
The company also continues to implement machine learning to further improve the relevancy of search results. It also said it is using its 360 degree view of the customer, coupled with advanced analytics and a machine learning based algorithm to target customers.
On the website, Bed Bath & Beyond has simplified the navigation of the site by introducing a "new mover" tab to make it easier for customers to find relevant content and products. In addition, a simple coupon code in checkout now allows customers to apply the retailer's 20% off coupons to online orders.
"We are starting to convert many of our single channel coupons to be omnichannel, said Temares, "meaning they can be used to both online and in-store, allowing our customers to enjoy these benefits as they desire."
In its mobile channel, the company has improved the speed of its Bed Bath & Beyond and buybuy BABY mobile app by optimizing some of the experiences for Apple and Android operating systems. It has also transitioned to its "My Offers" coupon wallet and the company's registry now leads new pages on the app to native experiences, which have upgraded the speed and overall experience on the app.
"While these improvements are generating great feedback and reviews from our customers, we continue to monitor the ongoing changes in technology to further our customer experiences," said Temares.
The company is also piloting its Beyond plus membership program, planning further expansion of the pilot program during the summer.
Using Store as Fulfillment Centers
As more shoppers move online, Bed Bath & Beyond is utilizing stores to ship online orders to customers, allowing it to provide same day delivery service from certain stores. It is currently piloting this in several additional markets, according to Temares.
He noted that, as leases come up for renewal, if the company cannot reach acceptable terms with landlords, the pace of store closings will accelerate "as a result of our assumptions regarding brick-and-mortar store traffic in future years."
"We've been criticized for not closing stores," noted Temares. "The problem is that all the stores are profitable," he explained, noting however, that now that the company has a lot of leases coming up for renewal there is a clear opportunity to anticipate a drop in foot traffic and predict will happen over the next five years.
Turning stores into fulfilment centers is one way to utilize brick and mortar traffic as online shopping increases.
"We are making investment to evolve and improve existing store format, enhance omnichannel services, integrate technology tools and create a more experiential shopping environment in our stores," said Temares.